Meet The Providers
Your Health Is Our Priority
Samantha Strickland, BS
Owner
---
Samantha is the owner of Ability Health and Rehabilitation, LLC. Samantha graduated from Boise State University in December of 2009 with a Bachelors of Science. Samantha has worked in the healthcare/mental health field for 7 years and enjoys her work immensely.
Samantha's goal in opening Ability is to provide quality mental health services for the community she calls home. Samantha hopes to help her clients reach their recovery and resiliency goals with an open honest approach to the struggles they face on a daily basis in this busy world.
In her off time Samantha enjoys spending time with her family, playing with her dogs, take pictures of the beautiful world we live in and reading books.
---
Recent Articles by Samantha Strickland
---
Cathy Elliott
Office Manager / Receptionist
---
I was born in Montana, drifted to Western Washington with the family for 5 years. In high school we again moved to Eastern Washington. I recently located to the Boise area for a new adventure with my family. I have a Bachelor's degree in Social Sciences, emphasis in English, Business, and History. I am currently working on my Master's in Management and Leadership online. When not busy working or with family, I enjoy reading, genealogy research, and being online. I have been married 20 years to my husband. We have 2 teenage daughters, 13 and 15. We enjoy family game night, watching movies, camping, fishing, and going to church weekly. I am excited to be with Ability Health and see what the future brings.
---
Recent Articles by Cathy Elliott
---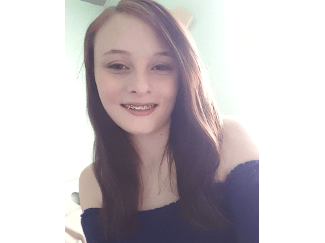 Sannie Stanton
Receptionist
---
Sannie Stanton joined the Ability team in June 2017 as the receptionist and has been a valuable addition to the team. Sannie is in her final year of high school and will graduate in May 2018 as a certified Veterinary Assistant and with her freshman year of college half way completed. When not working or studying Sannie enjoys spending time with her friends, playing with her animals or on her various hobbies. Sannie plans to pursue a career in Veterinary Medicine.
---
Recent Articles by Sannie Stanton
---
Kylee Evans
Community Based Rehabilitation Services / Case Manager (CBRS / CM)
---
Kylee achieved her Bachelor's degree in Social Work at Boise State University. She loves learning about various cultures and how other people experience the world around them. In her spare time, she enjoys hiking and being outdoors, listening to music, and spending time with friends and loved ones. Kylee believes in the human potential for resiliency and seeks to empower people to tap into their strengths and take charge of their own lives.
---
Recent Articles by Kylee Evans
---
Laura Mason
Community Based Rehabilitation Services / Case Manager (CBRS / CM)
---
Laura Mason grew up in the dairy town of Tillamook Oregon. She graduated from the University of Oregon with a B.A. in Sociology and minor in Dance. After graduation Laura worked for Alaska Airlines as a Supervisor of their Boise call center. She also supervised the training department and the ticket counter. She gained valuable experience in leading by example and demonstrating a positive attitude. She also enjoyed the benefits of traveling before marrying her husband, having two children, and leaving Alaska Airlines to run an on-line business from home.
In 2011 Laura became a CBRS/SC in Boise where she became a certified psychiatric rehabilitation practitioner. Laura then joined Ability Health in May of 2017. She finds great pleasure in giving back to the community and helping those in need.
Outside of work, Laura enjoys spending quality time with her family and friends.
---
Recent Articles by Laura Mason
---
Paul Harms
Community Based Rehabilitation Services / Case Manager (CBRS / CM)
---
Paul Harms has a bachelor's degree in psychology from the University of Minnesota Duluth and is a Certified Psychiatric Rehabilitation Provider. He has many years of experience working with the chronically mentally ill and individuals from a number of cultures and backgrounds. Mr. Harms has been a psychosocial rehabilitation / community based rehabilitation provider and case manager throughout the Treasure Valley for the last 9 years.
---
Recent Articles by Paul Harms
---
Maryam Karim
Community Based Rehabilitation Services / Case Manager (CBRS / CM)
---
Maryam Karim was raised in Russia and has been living in the U.S. for the past decade. She graduated from The College of Idaho in 2016, with a bachelor of arts in Psychology. After working as a psychiatric technician alongside therapists, she became more interested in providing care for mentally ill patients outside of the hospital. She is fluent in English, Russian, Farsi, Hindi, and Turkish. Outside of work, Maryam enjoys playing volleyball and spending time with her family.
---
Recent Articles by Maryam Karim
---
Jim Hibbard
Licensed Master Social Worker (LMSW)
---
Jim did his Undergrad and Grad degrees at Northwest Nazarene University. Uses different approches like Cognitive Behavioral Therapy, Client Led Therapy, Play Therapy.
Enjoys spending time with his son and family, sports, music, the outdoors.
"I enjoy helping people and assisting in coping skills and working through struggles.
---
Recent Articles by Jim Hibbard
---
Norma Guillen
Licensed Master Social Worker (LMSW)
---
Norma has a Master's Degree in Social Work with a focus on Mental Health and a sub-concentration in Military Social Work. Norma graduated from the University of Southern California in 2013, with honors. Norma completed her undergraduate studies at the University of California at Berkeley in 1997, with a degree in Sociology. Norma believes that people present with life changes that require adjusting. For Norma, helping clients understand daily struggles and finding solutions is an important aspect of the therapeutic approach. While cognitive behavioral therapy is at the core of her approach, she believes that cognitive restructuring is essential in client progress, and an eclectic approach is also important because each client is unique and presents with unique strengths.
Outside of the realm of Mental Health, Norma worked as a Deputy Probation Officer for 10 years with the Los Angeles County Probation Department. Two of those years where spent working with male juvenile populations in a military camp setting. During her career as a mental health professional, Norma has worked in the capacity of addictions counselor, clinical case manager, family therapist, and has done some work with couples. Norma is fluent in Spanish and has worked with the Latino population in the Boise area. Norma has also facilitated Anger Management, Healthy Thinking, Drug and Alcohol Education and Parenting support groups. In her free time, Norma enjoys working out, reading and spending time with her family, including her three children.
---
Recent Articles by Norma Guillen
---
Briana Gilligan
Licensed Master Social Worker (LMSW)
---
Briana obtained her B.A in Secondary Education from Carroll College in 2011. While completing her undergraduate degree she worked at an adolescent girl's group home and children's psychiatric hospital. It was during this time that she began working in mental health and decided to pursue a career in social services. In 2015, Briana completed her Master's Degree in Social Work from Walla Walla University. Briana has worked with diverse people from a variety of backgrounds and ages. She has experience providing both outpatient and inpatient levels of treatment. Briana has particular experience working with major mood disorders, psychosis, women's issues and has completed Safe Space Training through IALGBTIC.
---
Recent Articles by Briana Gilligan
---
Dr. Diane Pascoe
Phd LMFT Clinical Director / Therapist
---
Diane Pascoe has earned a BA, MA and a PHD in Psychology, Behavioral Science and Family Therapy, respectively. Trained as a systems therapist, she is a licensed Marriage and Family Therapist, a Clinical Member of AAMFT, and a Level II EMDR counselor. Specializing in trauma recovery, she was a member of both the States of Texas and Utah Crisis Teams which respond to Critical Incidents state-wide. She authored "Emotional Indicators in Figure Drawing of Child-Witnesses of Domestic Violence", her doctoral dissertation, and co-authored the first grant to fund a program for child-witnesses in the state of Utah. Having worked in-patient, residential, partial and outpatient programs, as well as, private practice over 30 years' time, she has finely honed diagnostic skills. Recently, she spent four years as a Military Family Life Counselor to military personnel and their dependents at Fort Hood. A lifelong advocate of children and other underserved populations, she has practiced in NM, Utah, Texas and is a newcomer to the Idaho community of Boise.
---
Recent Articles by Dr. Diane Pascoe
---
Jill Hart
NP Medication Manager
---
Jill Hart, MSN, FNP-C has been with Ability Health and Rehabilitation since November of 2016. She is an Idaho native and lives in Boise. Her background is emergency nursing, a career she enjoyed for 20 years. She graduated from the University of Cincinnati, Family Nurse Practitioner program in 2014. After spending a few years in emergency departments and urgent cares as a nurse practitioner, she developed a strong interest in the psychiatric and behavioral health realm. She truly enjoys the undivided attention she is able to give her clients in this setting.
Jill and her husband enjoy spending time with their 5 adult children as well as traveling, skiing, scuba diving, hiking, backpacking and spending time in the great outdoors.
---
Recent Articles by Jill Hart
---
---
Recent Articles by Erika Pedersen
---
Sabah Al Anbaki
Arabic Interpreter - Owner of ATS Translation Service
---
Sabah Al Anbaki is a certified English-Arabic interpreter and translator since 1973.Graduated in 1975 from University of Baghdad with a BA in English Language Literature from the Department of Foreign Languages. In 1990 he completed his master degree in Translation with Al Mustansiriya University in Baghdad.Worked for several local Iraqi newspapers. In 2003 he worked for USA Today Newspaper as interpreter,reporter and fixer. He also worked for Department of Justice in Iraq as lead interpreter and trainer for US Embassy in Baghdad legal Annex called RCLO. Came to the US in 2008 and worked with the Army National Guards as interpreter and cultural trainer.Working for ACTFL as Arabic tester under contract with DLI and LTI. Became US citizen in 2014. Serving the community of Boise and Idaho as professional interpreter and translator since 2008 in legal,medical,educational and social fields.Expert on Iraqi and Arab cultures.Owns and manages Anbaki Translation Services (ATS) in Boise Idaho.
Yves Ndayishimiye
Kirundi/Swahili Language Interpreter, A Better Choice