Meet The Providers
Your Health Is Our Priority
Samantha Strickland, BS
Owner
---
Samantha is the owner of Ability Health and Rehabilitation, LLC. Samantha graduated from Boise State University in December of 2009 with a Bachelors of Science. Samantha has worked in the healthcare/mental health field for 7 years and enjoys her work immensely.
Samantha's goal in opening Ability is to provide quality mental health services for the community she calls home. Samantha hopes to help her clients reach their recovery and resiliency goals with an open honest approach to the struggles they face on a daily basis in this busy world.
In her off time Samantha enjoys spending time with her family, playing with her dogs, take pictures of the beautiful world we live in and reading books.
---
Recent Articles by Samantha Strickland
---
Cathy Elliott
Office Manager / Receptionist
---
I was born in Montana, drifted to Western Washington with the family for 5 years. In high school we again moved to Eastern Washington. I recently located to the Boise area for a new adventure with my family. I have a Bachelor's degree in Social Sciences, emphasis in English, Business, and History. I am currently working on my Master's in Management and Leadership online. When not busy working or with family, I enjoy reading, genealogy research, and being online. I have been married 20 years to my husband. We have 2 teenage daughters, 13 and 15. We enjoy family game night, watching movies, camping, fishing, and going to church weekly. I am excited to be with Ability Health and see what the future brings.
---
Recent Articles by Cathy Elliott
---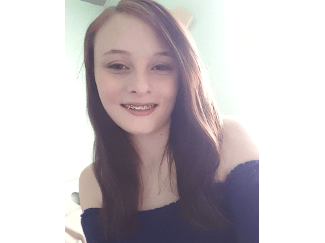 Sannie Stanton
Receptionist
---
Sannie Stanton joined the Ability team in June 2017 as the receptionist and has been a valuable addition to the team. Sannie is in her final year of high school and will graduate in May 2018 as a certified Veterinary Assistant and with her freshman year of college half way completed. When not working or studying Sannie enjoys spending time with her friends, playing with her animals or on her various hobbies. Sannie plans to pursue a career in Veterinary Medicine.
---
Recent Articles by Sannie Stanton
---
Dr. Diane Pascoe
Phd LMFT Clinical Director / Therapist
---
Diane Pascoe has earned a BA, MA and a PHD in Psychology, Behavioral Science and Family Therapy, respectively. Trained as a systems therapist, she is a licensed Marriage and Family Therapist, a Clinical Member of AAMFT, and a Level II EMDR counselor. Specializing in trauma recovery, she was a member of both the States of Texas and Utah Crisis Teams which respond to Critical Incidents state-wide. She authored "Emotional Indicators in Figure Drawing of Child-Witnesses of Domestic Violence", her doctoral dissertation, and co-authored the first grant to fund a program for child-witnesses in the state of Utah. Having worked in-patient, residential, partial and outpatient programs, as well as, private practice over 30 years' time, she has finely honed diagnostic skills. Recently, she spent four years as a Military Family Life Counselor to military personnel and their dependents at Fort Hood. A lifelong advocate of children and other underserved populations, she has practiced in NM, Utah, Texas and is a newcomer to the Idaho community of Boise.
---
Recent Articles by Dr. Diane Pascoe
---
Jim Hibbard
Licensed Master Social Worker (LMSW)
---
Jim did his Undergrad and Grad degrees at Northwest Nazarene University. Uses different approches like Cognitive Behavioral Therapy, Client Led Therapy, Play Therapy.
Enjoys spending time with his son and family, sports, music, the outdoors.
"I enjoy helping people and assisting in coping skills and working through struggles.
---
Recent Articles by Jim Hibbard
---
Dr. Nicole Bartlett, D-NP
Medication Manager
---
Dr. Loos-Bartlett is an experienced educator as well as a Pediatric Nurse Practitioner. She has taught in undergraduate nursing programs for the past five years, including at her alma mater, The College of Southern Idaho where she completed her ADN degree. After completing her BSN at Idaho State University she was recruited by Children's Hospital Central California as a staff nurse in a 60 bed Neonatal Intensive Care Unit (NICU).
After 12 years working in the NICU and the Pediatric Intensive Care Unit (PICU), she enrolled in California State University, Fresno completing a Master's of Science in Nursing. Dr. Loos-Bartlett is a board certified Pediatric Primary Care Nurse Practitioner working in private practice for the past several years. She continues to volunteer her time promoting pediatric health within her community.
Dr. Loos-Bartlett earned her Doctorate of Nursing Practice (DNP) from Brandman University in early 2017. Her capstone evidence based project focused on decreasing preventable illnesses in public schools in an effort to increase attendance based funding awarded to elementary schools. In transitioning to providing healthcare to all age groups, she earned a post doctorate certificate as an Adult Gerontology Acute Care Nurse Practitioner with a focus in emergency medicine.
Dr. Loos-Bartlett is passionate about improving the health of all populations by advocating for legislative actions to increase access to healthcare and advancing the profession of Advanced Practice Nurses (APRN) within the state of Idaho. She is an active member of Sigma Theta Tau, Nurse Practitioners of Idaho and the American Nurse's Association.
As a native Idahoan, she enjoys spending time with her family camping, traveling, and riding motorcycles
---
Recent Articles by Dr. Nicole Bartlett
---
---
Recent Articles by Ellis Powers Jr.
---
Maryam Karim
Community Based Rehabilitation Services / Case Manager (CBRS / CM)
---
Maryam Karim was raised in Russia and has been living in the U.S. for the past decade. She graduated from The College of Idaho in 2016, with a bachelor of arts in Psychology. After working as a psychiatric technician alongside therapists, she became more interested in providing care for mentally ill patients outside of the hospital. She is fluent in English, Russian, Farsi, Hindi, and Turkish. Outside of work, Maryam enjoys playing volleyball and spending time with her family.
---
Recent Articles by Maryam Karim
---
Laura Mason
Community Based Rehabilitation Services / Case Manager (CBRS / CM)
---
Laura Mason grew up in the dairy town of Tillamook Oregon. She graduated from the University of Oregon with a B.A. in Sociology and minor in Dance. After graduation Laura worked for Alaska Airlines as a Supervisor of their Boise call center. She also supervised the training department and the ticket counter. She gained valuable experience in leading by example and demonstrating a positive attitude. She also enjoyed the benefits of traveling before marrying her husband, having two children, and leaving Alaska Airlines to run an on-line business from home.
In 2011 Laura became a CBRS/SC in Boise where she became a certified psychiatric rehabilitation practitioner. Laura then joined Ability Health in May of 2017. She finds great pleasure in giving back to the community and helping those in need.
Outside of work, Laura enjoys spending quality time with her family and friends.
---
Recent Articles by Laura Mason
---
Briana Gilligan
Licensed Master Social Worker (LMSW)
---
Briana obtained her B.A in Secondary Education from Carroll College in 2011. While completing her undergraduate degree she worked at an adolescent girl's group home and children's psychiatric hospital. It was during this time that she began working in mental health and decided to pursue a career in social services. In 2015, Briana completed her Master's Degree in Social Work from Walla Walla University. Briana has worked with diverse people from a variety of backgrounds and ages. She has experience providing both outpatient and inpatient levels of treatment. Briana has particular experience working with major mood disorders, psychosis, women's issues and has completed Safe Space Training through IALGBTIC.
---
Recent Articles by Briana Gilligan
---
Yves Ndayishimiye
Kirundi/Swahili Language Interpreter, A Better Choice